TULA RETREAT

GOA

8 - 15 January 2017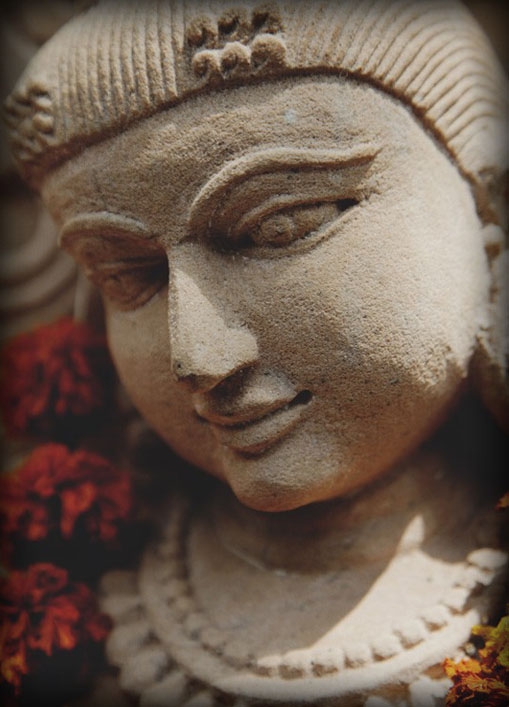 THE RETREAT


Just....For...Pleasure....

In January 2017 Louka Leppard will be holding a retreat at the beautiful and peaceful Ashiyana
on Mandrem beach in the north of Goa.

As one year ends and another begins
this retreat is a time and place for you to regenerate and nurture yourself
in the company of gentle and warm hearted people.
A time to return to your breath, to your nature, to your body, sensations and feelings.

The schedule is very light and is not goal oriented.
You can relax and enjoy receiving and practicing simple, loving and concentrated massage movements
in two 90 minute classes, one before brunch and one after.
Your early mornings and afternoons are free to walk on the beach, take some sun and roll around in the waves.

If you would like more structure in your day, there are optional afternoon yoga classes.

You are welcome to come alone, with a friend or with your partner.
Your partner can be taking part or just there to enjoy the beach while we practice together.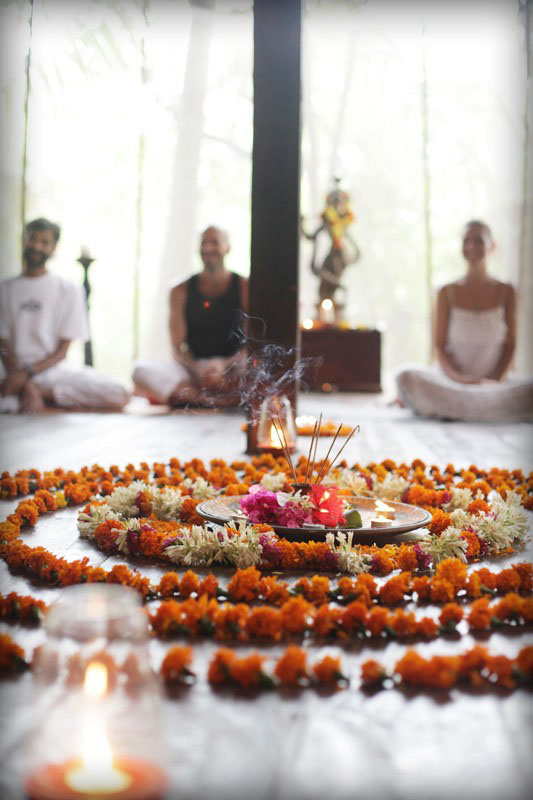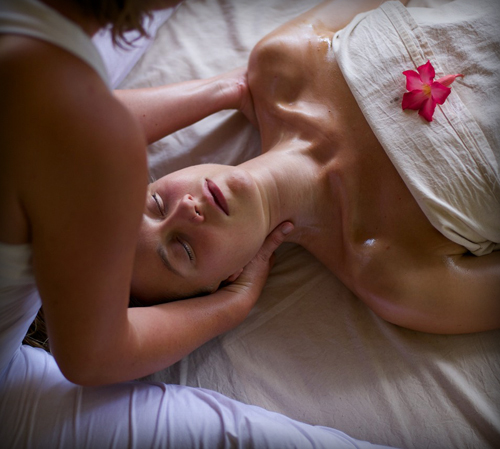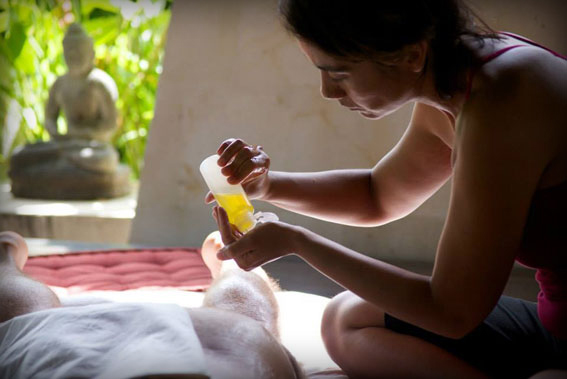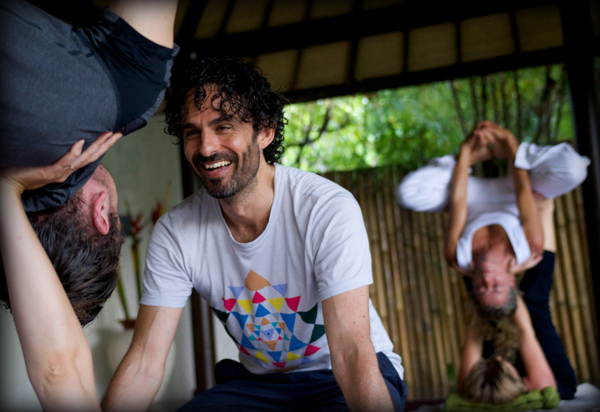 LOCATION


Ashiyana Yoga and Spa Village
is located on the beautiful and unspoiled Mandrem Beach in the very north of Goa.
It has been designed as a deeply nurturing and natural haven, set amidst abundant, tropical flora and fauna.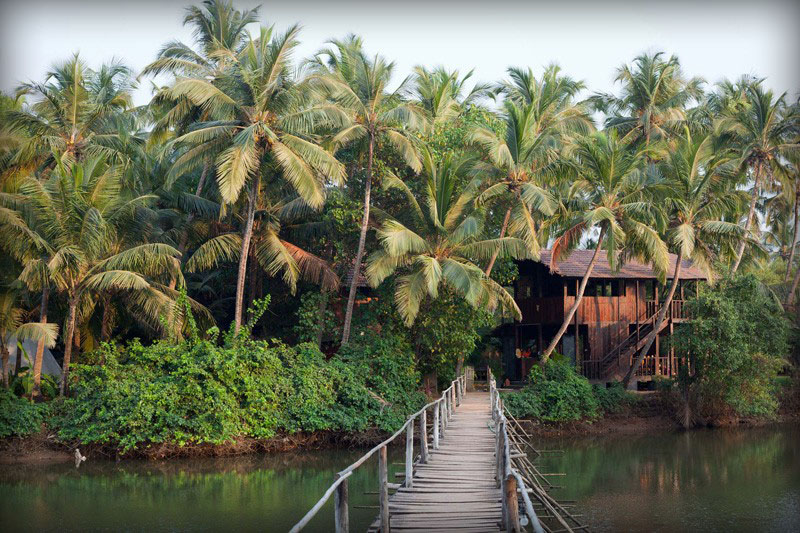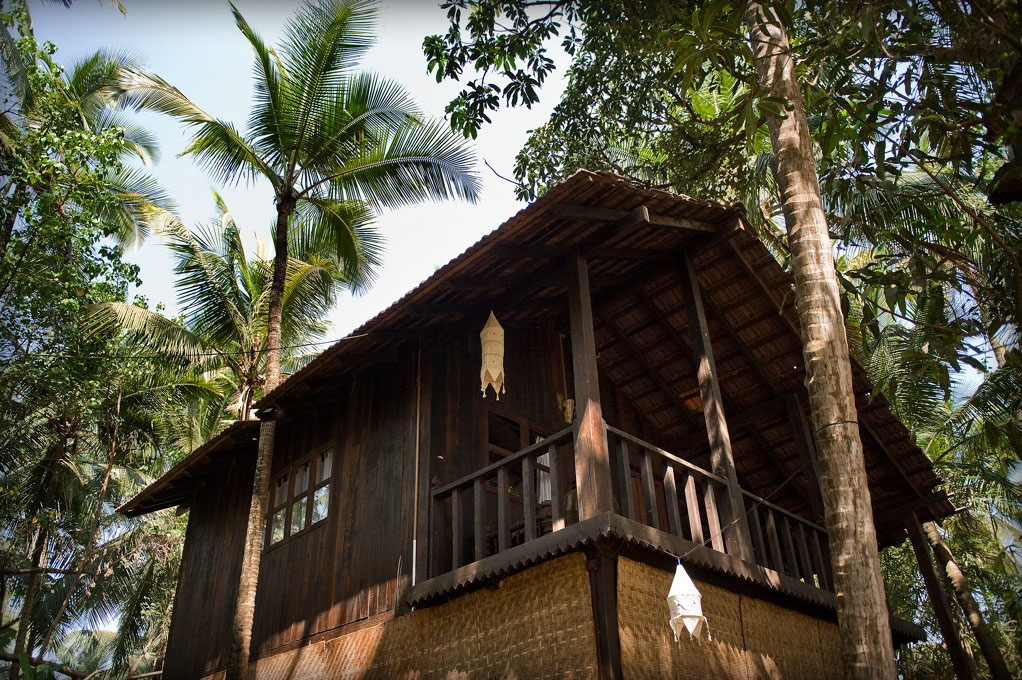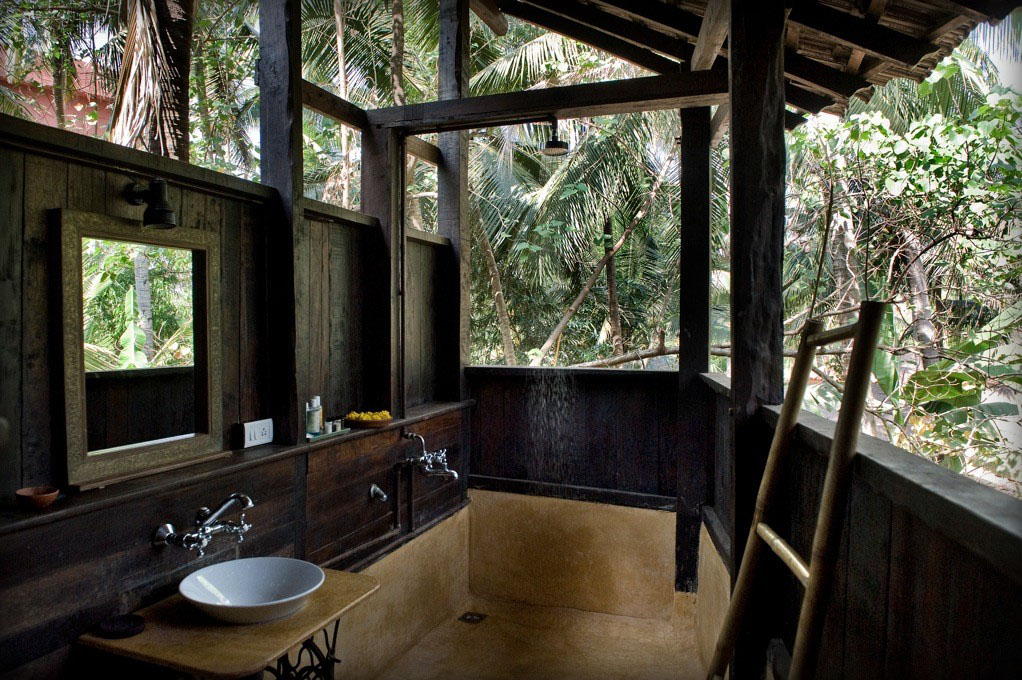 ACCOMODATION


At Ashiyana there are various types of accommodation,
all of which can be shared or taken as single occupancy.

BEACH HUTS
Created from bamboo and palm leaf.
Despite their simplicity, they are very comfortable and have their own bathroom.

PALM GROVE ROOMS.
Beautiful rooms built from dark wood that float above the plants and walk ways of the Ashiyana property.

RAJ DOUBLE ROOMS AND SUITES
The Raj double rooms and suites are built from Goan stone and tinted, polished plaster.
They are spacious, cosy and luxurious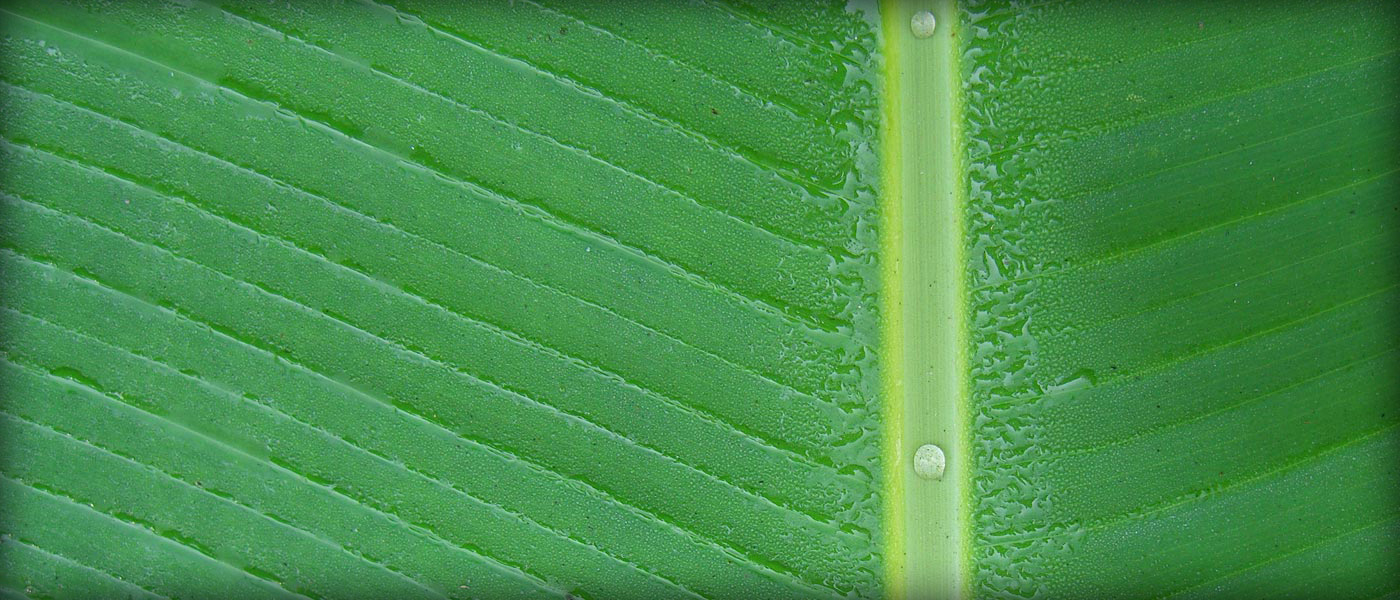 FOOD


Brunch and dinner are included in the Retreat fee, both cooked by a team of happy Nepalese chefs.
Any other meals can be taken at various restaurants on the beach or in the village.

BRUNCH
Home-made muesli and porridge, curd (yoghurt), soya/milk, fresh fruit salad,
plus a daily menu selected from the following - toasted, home-baked bread, butter, cheese, honey, jam,
patisserie, scrambled eggs, dhal, rice, salad, hummous, tahini, and other daily specials. Tea, coffee and juices.

DINNER
A delicious fusion of freshly prepared Indian and western vegetarian cuisine.
Fresh fish and chicken dishes are served twice a week.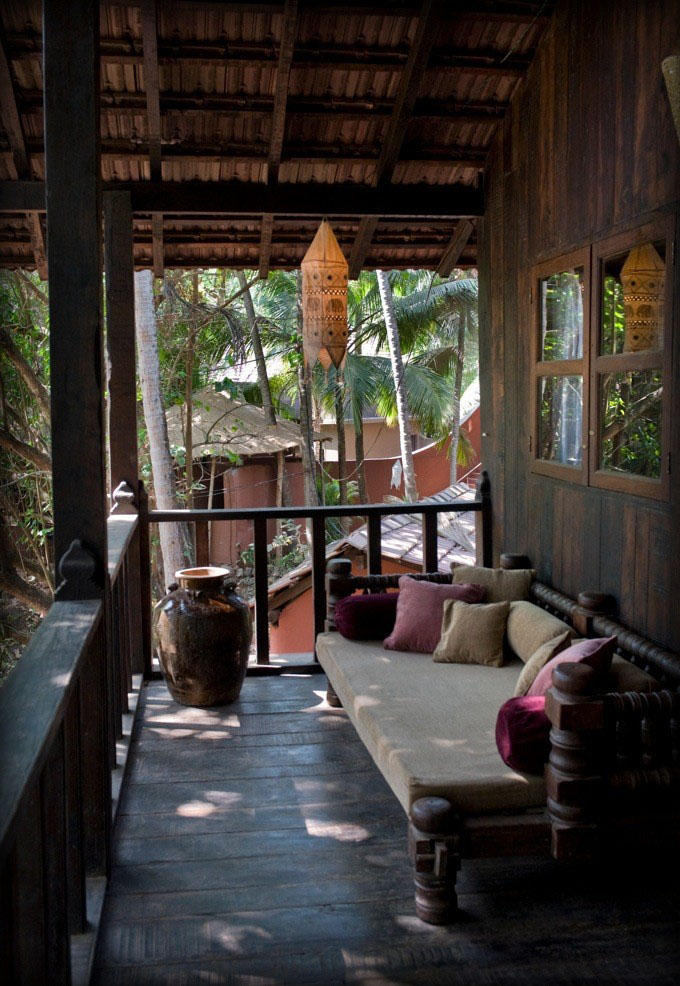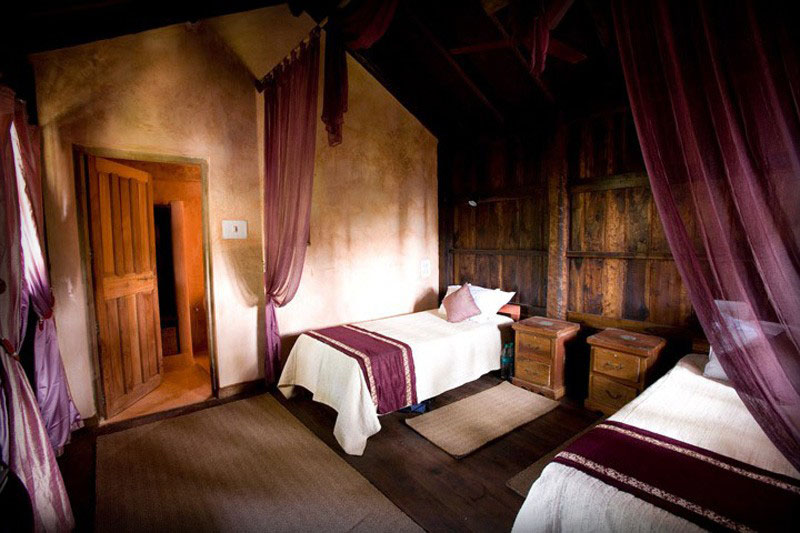 WEEK SCHEDULE


Sunday 8th January

Arrival day - opening circle and dinner


Monday 9th January

8.00 - 8.30 Morning meditation
8.30 - 9.00 Demo - Oscillating the body
9.00 - 10.30 Guided Practice
10.30 - 11.30 Brunch
11.30 - 13.00 Guided Practice
13.00 - 13.30 Closing circle


Tuesday 10th January

8.00 - 8.30 Morning meditation
8.30 - 9.00 Demo - The Hips & Back
9.00 - 10.30 Guided Practice
10.30 - 11.30 Brunch
11.30 - 13.00 Guided Practice
13.00 - 13.30 Closing circle


Wednesday 11th January

8.00 - 8.30 Morning meditation
8.30 - 9.00 Demo - The Soulders & Arms
9.00 - 10.30 Guided Practice
10.30 - 11.30 Brunch
11.30 - 13.00 Guided Practice
13.00 - 13.30 Closing circle


Thursday 12th January

8.00 - 8.30 Morning meditation
8.30 - 9.00 Tulayoga Demo
9.00 - 10.30 Guided Practice
10.30 - 11.30 Brunch
11.30 - 13.00 Guided Practice
13.00 - 13.30 Closing circle


Friday 13th January

8.00 - 8.30 Morning meditation
8.30 - 9.00 Demo - The Belly & Chest
9.00 - 10.30 Guided Practice
10.30 - 11.30 Brunch
11.30 - 13.00 Guided Practice
13.00 - 13.30 Closing circle


Saturday 14th January

8.00 - 8.30 Morning meditation
8.30 - 9.00 Demo - The Neck & Face
9.00 - 10.30 Guided Practice
10.30 - 11.30 Brunch
11.30 - 13.00 Guided Practice
13.00 - 13.30 Closing circle


Sunday 15th January